This is a fun post I submitted for a contest a little while back. It wasn't used – but maybe someone will enjoy it.
So let's get into it:
10 Reasons To Have HeroConf In Denver
Centrally located
Denver is easily accessible from the west and east coast:
5 hour flight from New York
2.5 hour flight from San Diego
It also has the 5th largest airport in the country. Plenty of room for everyone to fly in. And our train into downtown from the airport was just finished.
Great conference facilities
The Colorado Convention Center is state-of-the-art. It has over 8,500 hotel rooms within walking distance, a train stop literally inside and even a creepy bear to keep an eye on you!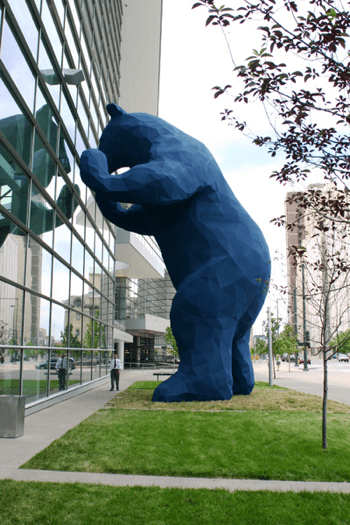 It has been ranked as one of the top event centers in the nation and is one of the most user-friendly spaces in the country.
We all know how important UX is in the online world. Well, it's just as important in the real world.
Great Beer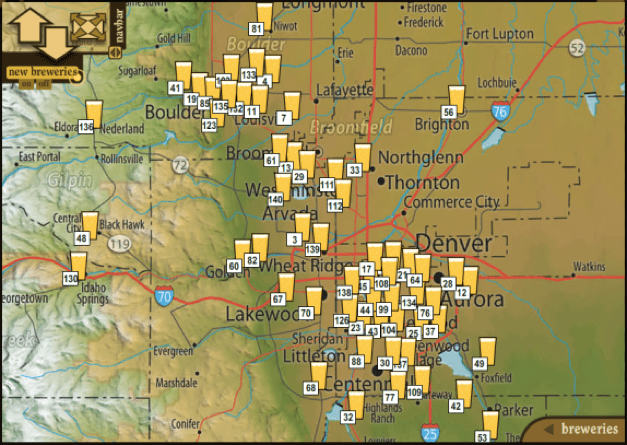 HeroConf always features local food and drink, and Denver has you more than covered in this department.
Colorado is home to over 2,800 breweries as of 2013. It ranks 3rd nationally for craft breweries per capita. I know us PPC folks like a nice craft beer.
Some of the top breweries out of Colorado?
Coors (maybe you have heard of them)
Crabtree (less well known, but started by an alumnus of my Fraternity)
New Belgium
Great Food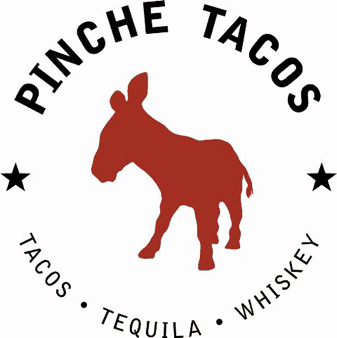 Austin might claim great tacos, but have you ever been to Pinche Tacos? Yes, that's their name. They started as a food truck and quickly became a local institution. Also, awesome URL if you ask me.
Looking for breakfast? Snooze has expanded so quickly in order to keep up with the insane demand and amazing food. Gluten-friendly options for some of you as well. Just be prepared for a little wait. More than worth it.
I could go on forever, so I'll just tease you with those 2 and you can experience the rest during HeroConf next year 🙂
Legal weed
Not sure if you heard, but marijuana is legal in Colorado. I'll let you decide if that's a pro or a con. Housing prices have gone up sharply since that happened though. No idea if these things are related.
Need a guide? These guys seem to have everything covered.
Great Marketing & PPC Agencies (and lots of them)
Location 3 is a provider of map data, Booyah! has clients like Discover and my girlfriends favorite, Athleta (to my great expense) and 90 Octane claims a past winner of the HeroConf blog contest. They all call Denver home.
Tons of local marketing and PPC agencies almost guarantee a sell-out conference.
Did you know 2 of the last winners were from Denver PPC Agencies?
Which leads nicely to my next point..
Smart PPC People
JD Prater(@JDPrater), Hanapin's own rockstar was a recent past winner (before working there, no insider shenanigans here). He lives in Denver, runs the local PPC meetup and would love to help set up an awesome conference here (I probably should of asked him first).
Like I mentioned a second ago, Ariana Wolf (@ArianaWolf) from 90Octane also won the blog contest.
Me (@paidinsights). Humble I know 🙂 See one of my recent guest posts on the 15 AdWords Default Settings To Avoid over on the iSpionage blog.
Must be something good going on here..
Outdoor activities galore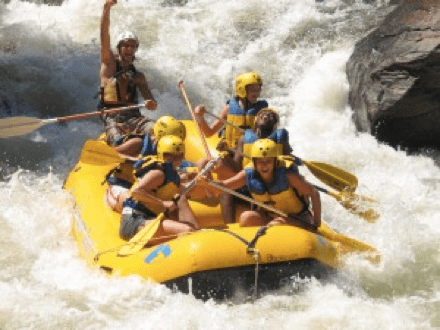 The Rocky Mountains nearby means tons of hiking, snowboarding, biking and much more. Plus 300 days of sun and great weather most of the time (little known secret).
My favorite: Golf and hiking 14ers.
High demand
Oddly, there are not many marketing conferences in Denver. The fact that there are a bunch of agencies means that due to a little basic economics, supply is low and demand is high. I'll let you figure out how that affects pricing.
Small business / startup environment

Of course you want to reach new businesses and markets. I'm sure a nice side benefit of visiting different cities is to further Hanapin's reach and exposure.
Want to reach a more beginner PPC audience? Denver has a vibrant startup community, with events like Startup Week drawing thousands.
In 2015, Denver ranked No. 1 on Forbes' list of the Best Places for Business and Careers.
So there you have it, 10 reasons to bring HeroConf to Denver. Or that 2nd office.
I can't wait.
What do you think? Any reason not to come here?
P.S. Go Broncos!