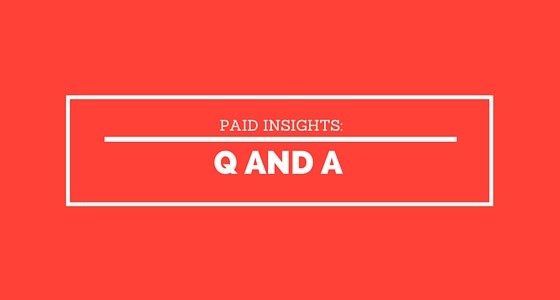 I've had a number of people ask AdWords related questions through the email list. I realized it would be a shame to only share the answer with one person – and who knows – you might have the same question! This is posted verbatim from my email.
Q:
Hi Ross,

I downloaded and read your Google Adwords "Default Settings In Adwords that Will Cost You Money" and I have found it be a great help when preparing my first AdWords campaign.

I have a few follow-up questions:

Would you recommend using dynamically generated headline adds to market an e-commerce shop?
How many ad groups for our campaign would you suggest to start with?
A:
Hey Ryan,

Great to see you got some use out of the guide.

For the first question, I wouldn't recommend it to begin with unless your e-commerce site has thousands of different product pages. Dynamic Ads are great if you have an extensive/well-built account and want to use it for keyword research to try to find terms you may have missed and/or fill in any gaps in your targeting.

You will still have to be mindful of adding negatives to make sure Google doesn't match too broadly. And because the headline changes based on the page, you will have to monitor those closely to make sure they fit the text you write – so if you only write a few different ads, they likely won't be as relevant.

I would say it comes down to time investment vs ROI and how much you are willing to trade one for the other.

As for ad groups, the general recommendation is to have anywhere between 2-20 keywords per ad group, keeping the keywords as closely related as possible. Always try to think from the searchers point of view.

This is another one that depends on how specific you want to get. More ad groups mean more ad writing and more testing/optimization time, but usually much better ROI.

Remember that Quality Score is affected by how relevant the ad-keyword-search term-landing page align, and is a large factor in how much you pay.

Hope this helps!

If you have any other questions or specific examples you want to run by me, feel free.
Thanks to Ryan @ Everheel for asking today's questions. Since I'm a Denver Broncos fan, I might have to get your products to Manning.
If you have any questions you want answered, leave a comment or send me a message.