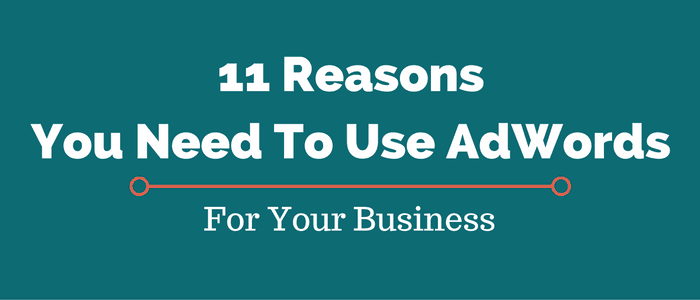 There are many reasons you should use Google AdWords to grow your business's leads and sales. Don't let people tell you "it doesn't work" or that "it's too expensive" because they likely haven't even tried it themselves or didn't put in the effort to learn the basics. And remember, you still need a great product or service to sell. No form of advertising will make up for a shit product.
Here are my top reasons you need to be using AdWords today:
1. Your Customers Are There
People are searching for your solution.
Every day, there are over 3.5 billion searches on Google for something – something that you have the solution for.
You just need to show up.
2. AdWords Is Profitable
AdWords can, and should be, profitable for your business.
That means if you spend $1, you should see $4, $5 or $6 in revenue.
Sometimes it can take some trial and error, but if you do a little research and don't make any major mistakes setting up your account, this doesn't take long.
Download The 16 Default Settings You Need To Avoid
This guide will help you avoid those major mistakes so you can make AdWords profitable as fast as possible..
If you have a recurring revenue type of business, it might take a few months as the market (and cost per click) have usually accounted for this. Just something to keep in mind.
3. AdWords Is Easy To Learn
Don't be scared off by your friend's horror stories or the unfamiliar interface. You only need to use a small portion of the platform to get great results.
Check out my YouTube Channel for a few video walkthroughs and take a look around this site to learn a few tips and tricks.
Subscribe to the Paid Insights YouTube to be alerted when new videos are added:

Google also has a great AdWords learning center if you really want to dive deep or have any quick questions.
You can always feel free to email me with any questions as well.
4. Your Business Shows Up Right When Someone Needs You
Have you heard the key to marketing is "right time, right place"? Well, with AdWords, you will show up the second someone searches for a product, service or solution.
These potential customers are in the mindset of finding a solution – and ready to buy!
Think about it: they just told Google what they wanted, why wouldn't you want to be there to help them?
5. AdWords Converts Traffic Into Customers Better Than Other Channels
Because you show up right when someone has a problem or wants to buy something, these potential customers typically turn into actual customers at a higher rate than other less intent-based channels.
Did you know that most people don't even realize there are ads at the top of the search result page? Many people think Google is giving them the "best result" even if you paid to be there.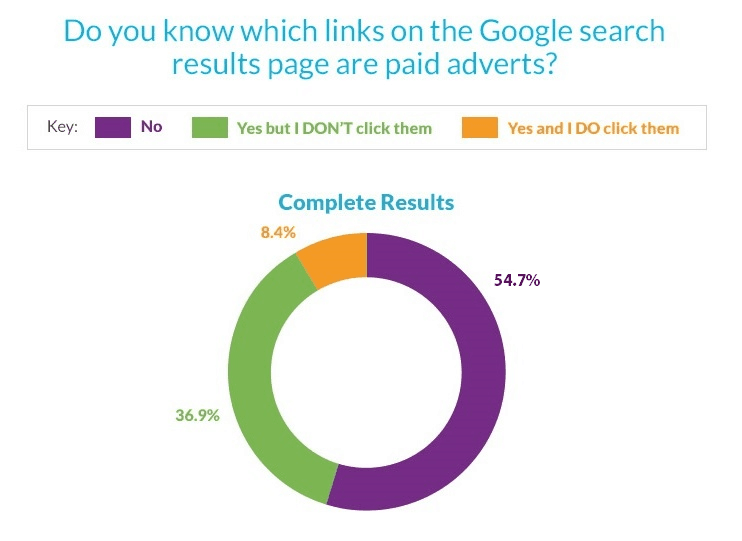 6. You Can Show Up In The Geographic Area You Want
The 2nd part of "right place" – besides being on the search results page – is being in the right geographic location.
If you're a local business, you can define where you want to show up by zip code, city, metro area and more: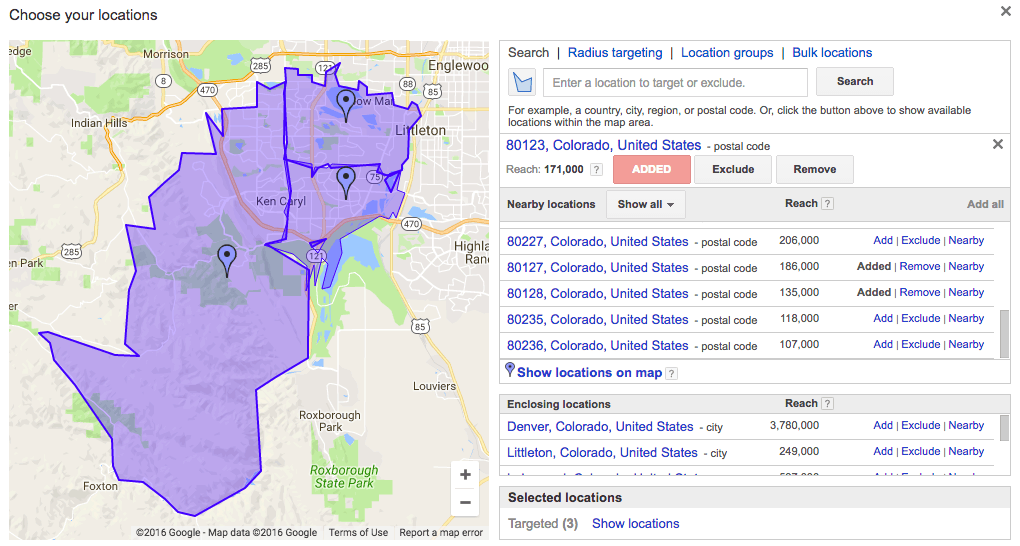 If you serve a national or international customer base, you can target by state, country and even income level: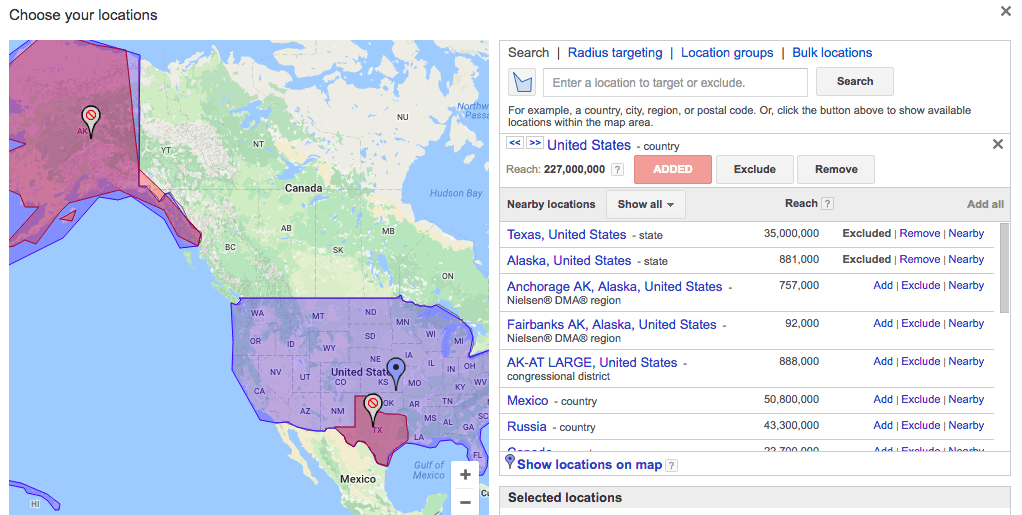 7. You Can Get Customers Quickly
You can get your first ad running in less than an hour.
It only takes a few minutes for your ads to get approved and you will start showing up in front of your potential customers.
You could easily get your first customer from AdWords today!
8. AdWords Can Grow As Your Business Grows
You can start out small and expand your budget and keywords as you grow and start making more money from all your new customers.
In a case study I did for a local counselor, we started with only 6 keywords and a little over $200 / month.
Now that I "proved" it works, we'll continue to build out the account – targeting more specific terms that will likely convert even better.
9. You Will Know What Works (And What Doesn't)

Online marketing is easy to track.
With AdWords conversion tracking, you just have to set it up at the beginning and as long as you don't make any drastic changes to your website it will continue to track your performance automatically.
You can sync all your conversion tracking from Google Analytics and check your performance in both places.
Get a lot of phone calls to your business? You can track those as well.
10. You Can Turn It Off
Are you getting too many leads or sales? There are probably worse problems, but you can just pause your campaigns with 1 click.
Need to save some cash for payroll or another marketing channel? You shouldn't need to, but you can lower your budget in seconds – or pause some of your lower performing campaigns.
11. Your Competitors Are There
Don't let your competitors take all those great customers. Make sure you get a slice of the pie.
If you're not advertising, they are actually getting customers cheaper. If you start advertising, that will increase the prices for them.
Just make sure you highlight your unique selling proposition and why you're different (and better) than the competition.
Your Turn
Did I miss something?
Let me know why you do or don't use AdWords in the comments.