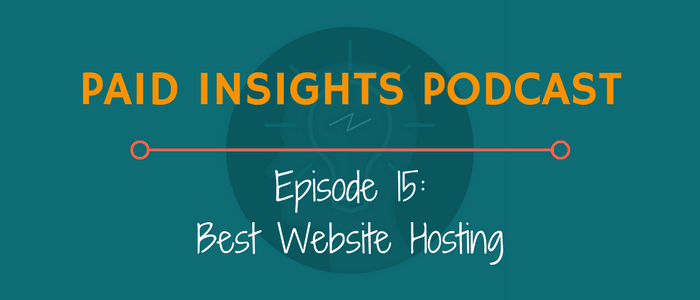 In episode 15, we look at the keyword best website hosting. The first 2 are listing/review sites that are owned by Endurance International Group that owns all the brands listed on those sites. Check out this Wikipedia article on EIG to see all the companies they own.
Deal Mentioned
Dreamhost $25 Off (I do get a commission applied to my hosting account, but they subtract $25 because I gave it to you :))
Search & Top AdWords Ads
This image was slightly edited to remove the recommendation box that Google added:
The actual search looked like this: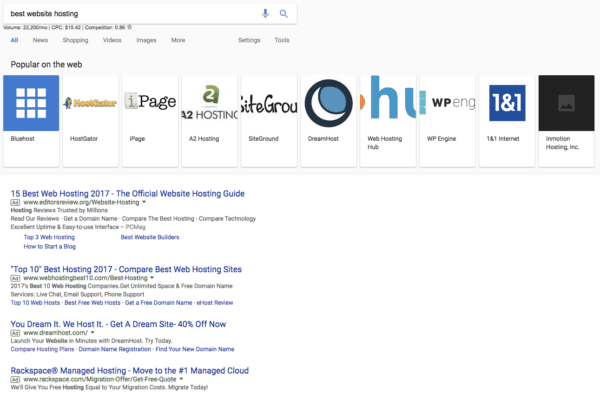 Best Website Hosting Landing Pages
Transcript
I decided the automated transcript was pretty bad, so we're going to leave that out. Maybe I'll pay someone to do it eventually.
Additional Resources
This site is hosted on Kinsta – read this Kinsta review to learn more about them.
See the best WordPress hosting companies here.