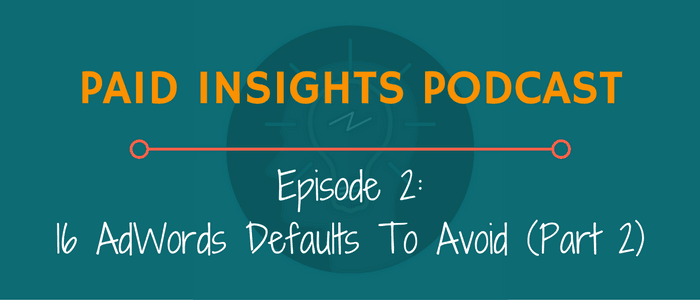 In the 2nd episode, we continue with the AdWords default settings to avoid.
We cover #8 through #12 of the guide:
Ad Rotation
Networks
Automatic Bidding
Mobile Bid Adjustments
Delivery Method
Download The 16 Default Settings You Need To Avoid
Grab the full guide to help you avoid these costly mistakes
so you can use AdWords profitably as fast as possible..
Book Mentioned: #AskGaryVee
Leave a rating and review on iTunes for a chance to win a copy!
Thanks for listening.